Newsletters

- Winter 2021
---
Founder's Message Thirty Years Ago...
Dear Friends,
September 27th marked the 30th anniversary of our Sarah's illness. Your kind messages and memories of happy days with our funny little girl were much appreciated and brought smiles through our tears.
Sarah contracted meningitis in the fall of 1991 when she was two years and nine months old. Complications resulted in permanent neurological impairment, including the loss of her ability to speak, walk and consistently control her body.
Her eventual institutionalization inspired us to establish the Help A Little One Foundation in 1992 to enhance quality of life for similar children.
Gayle and I usually visit Sarah regularly, so isolation during the pandemic was tough on our girl. She had always been irritable when we missed visits, but once restrictions were eased at her nursing home she persistently refused to engage with us and only recently began sharing smiles.
We will never know if this rejection stemmed from lack of understanding or if was a residual effect from her own bout with Covid, but it is rewarding to once again hear her laughter as she watches videos of her gurgling new niece and her chattering young nephews.
Robbed of a better future, Sarah has made a unique contribution to the world by inspiring us to bring comfort and fulfillment to her peers.
H.A.L.O.'s board and our family are deeply grateful for your continued encouragement and support as we pursue quality of life for our Little Ones.
Thank you from the bottom of our hearts.
Sincerely,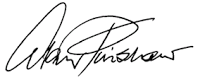 ---
---