Newsletters

- Winter 2019
---
Founder's Message H.A.L.O. Aims to Nurture the Person Inside
Dear Friends,
As parents, Gayle and I understand the helplessness families feel when an accident, illness or birth defect changes the course of their child's life.
We live with the sad fact that our daughter Sarah, 30, was robbed of most physical and cognitive abilities by a devastating illness at age three. Even with the latest technological advances, the damage remains irreversible.
Sarah receives excellent medical care at the nursing home where she has lived for the past 27 years. Our family sees her often and we provide every comfort available to enhance her quality of life.
One of the stories we highlight in this newsletter points out that "good care is about more than the body, it's about nourishing the person inside, too."
That's why we created the Help A Little One Foundation. We want the kids in nursing homes, and those who live with their families, to ENJOY life, not merely exist.
That's why we share stories of pet therapy, hayrides, and our Swim and Sing program. It's important for children to have experiences that make their lives richer and more meaningful.
It's also important to recognize that families who maintain 24/7 care at home need our help. Learn more about our Family Circle, Sib Shops, H.A.L.O. CAN legal support, and Sunday Swim and Sing programs at www.HALO.org.
Thank you as always for your continued support and for remembering children like our Sarah.
Sincerely,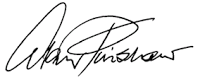 ---
---