Newsletters

- Summer 2021
---
Founder's Message Our Little Ones still need us
Dear Friends,
As Covid restrictions are lifted, people around the world are embracing a return to 'normal' but 'normal' is relative. For some it is dining in restaurants and going to theaters; for others having enough to eat; for our Little Ones it might be G-tubes and wheelchairs and pain.
Families and guardians do their best to meet their child's needs, but resources can stretch only so far. The Help A Little One Foundation is here to help them provide quality of life enhancements. Some of our recent recipients include twins Lluvia and Julius, who have multiple physical and developmental conditions and chromosomal abnormalities. Their Vibro acoustic cloud chairs keep them safe and comfortable at home. Anand is an older child who requires complete assistance for all activities of daily living. He is aware of his cerebral palsy and continuing physical deterioration. The Chill Out Roll'er Chair supportive seating system has relieved back and chest pain caused by his wheelchair; his family reports his depression has improved.
These gifts may seem insignificant in the face of severe challenges, but they make daily life more bearable.
Throughout the pandemic we have strived to make gifts to children and to continue supportive programs through our partnership with Jewish Family & Children's Service in the Boston area.
H.A.L.O.'s board and our family are deeply grateful for your continued encouragement and support as we pursue quality of life for our Little Ones. Thank you from the bottom of our hearts.
Sincerely,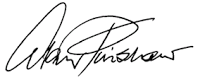 ---
---