Newsletters

- FALL 2017
---
Founder's Message A New Program Is Introduced in H.A.L.O.'s Milestone Year
Dear Friends,
The H.A.L.O. Foundation is marking a quarter century of outreach, comfort and support for children physically and socially isolated by severe neurological impairment.
Our programs have evolved as we have learned more about the impact brain devastation has on individuals and their families, and I encourage you to read about them in this report.
At this time, I am pleased to announce the inauguration of a new, non-denominational program, Sib Shops, in conjunction with our long-time partner, Jewish Family & Children's Service of Greater Boston.
Beginning in January we will sponsor six workshops for typically–developing siblings of children with severe neurological disabilities, to coincide with the Sunday Swim & Sing program. Sib Shops is a national program that recognizes it isn't easy to be a brother or sister to a child with special health concerns. A licensed social worker will accompany participants on recreational adventures such as a visit to a trampoline park, and spark conversations designed to help participants to express their feelings and concerns.
There is no magic cure (yet) to reactivate or regenerate brain cells destroyed by illness, abuse, birth defect or accident. H.A.L.O. pledges its continued efforts to ease daily life for children with neurological afflictions and support for the families who are invested in their happiness.
Yours truly,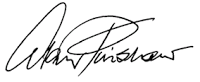 ---
---