H.A.L.O. Foundation

- Family Circle
---
H.A.L.O.'s Family Circle is a support and mentoring resource for Massachusetts families whose children have severe neurological impairment. Services include:
Family Circle newsletter: A compilation of helpful information about resources, workshops and events for our families. Distributed every other month in print and email formats. Contact Family Circle here.
Parent to Parent Directory: A network of families who share similar challenges. Families who participate in the parent directory receive a list of other voluntary participants to contact for information and support.
Disability Resource Network (DRN): A statewide telephone help line for Massachusetts individuals with disabilities and their families. Volunteers and professionals research answers to your questions on a wide variety of disability issues. Contact DRN at (781)647-5327 or familycircle@halo.org.
Planned Respite Programming: Family Circle connects families with in-home respite providers.
Social Recreational Programming: Family Circle collaborates with other organizations to create recreational programs in the community for children and young adults with neurological disorders. Family Circle services are non-denominational and are offered in partnership with Jewish Family & Children's Service (JF&CS) of Boston.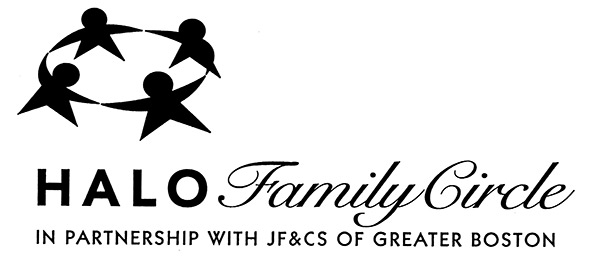 ---
Organizations, products and websites are listed as a public service, and are not endorsed, recommended, or validated by the H.A.L.O. Foundation or Family Circle. Contact Family Circle for additional information.
---